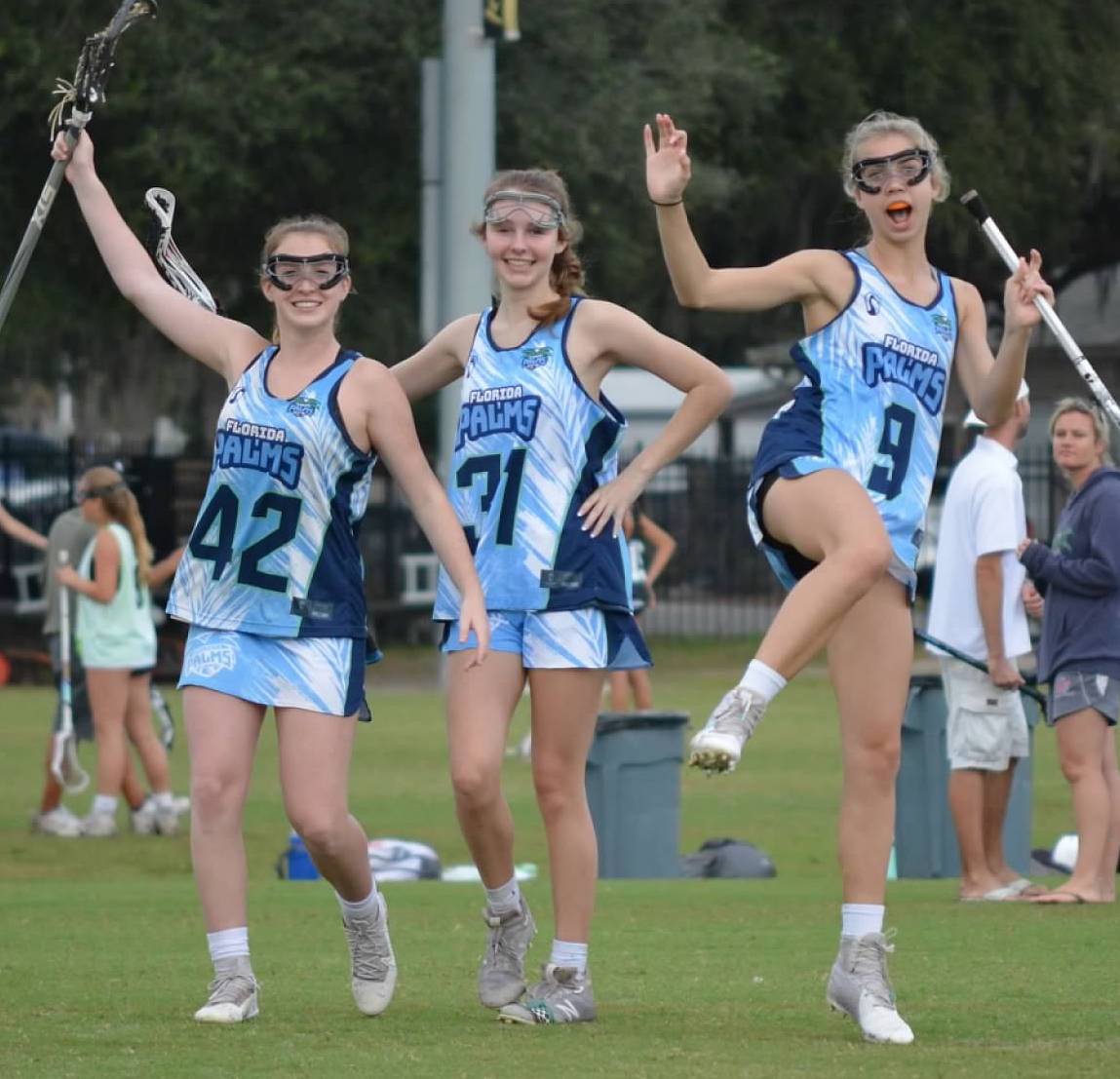 Testimonies from Players and Parents of past seasons.
"To me, Tampa Palms isn't just a team, it's a family. They make everyone feel essential to the team and preach teamwork and sportsmanship. I feel as if I have formed friendships that will last a lifetime. The coaches make hard work fun and teach values that should be used not only in lacrosse but in life as well". This team not only improved me as a lacrosse player but also as a person"
-Kyra Knapp, Grad Year 2023
"I started lacrosse last year. I thought that it would be impossible to become good at this sport. After playing with the Palms, I immediately saw improvement. I was getting better with my stick skills and finally found a position that I loved. Thank you for giving me an amazing team and coaches that have taught me to be a better teammate, player, and person overall".
- Lucy Sprinkle, Grad Year 2023



"Playing for the Palms is truly an amazing experience. I have never seen coaches that make practice so much fun while still helping people improve so much. Also, it is honestly a family within. I have never been more bonded to a team"
- Madison Giovenco, Grad Year 2022
"Being with this team has not only taught me how to be more confident in myself, it gave me the opportunity to play with amazing girls my age. I hope I get another chance to play with this team"
-Ella Brunelle, Grad Year 2023
"Being able to play with the Palms has been an amazing experience and has made me better in so many ways. My amazing team and hardworking coaches helped me achieve better success on the field and in life."
-Reese Watkins, Grad Year 2023
"The encouragement of the coaches and staff has been fantastic from the beginning. I know their experience and contacts are perfect for my son's development and continued love of the game. I like how the Palms group of coaches and staff each have something special to bring to the table for the kids who aspire to play in college or perhaps beyond. I always tell my son "They've been where you hope to go.""
-Nancy Gambill, Parent of High School Player

"We are so thankful for the opportunities afforded to our daughter through the Palms Lacrosse Program. As a first year player, she was welcomed into the lacrosse culture and met with positive and constructive feedback throughout the season. The coaches were in tune with her needs, strengths, and how to best develop her as a young lacrosse player. As parents, it brought us such joy to observe her coming home from each practice and game eager to build her skills and play again. She can't wait to try out for the next season."
-Shannon Derby, Parent of Middle School Regional Player

"[I] Wanted to thank you and the coaches for all the hard work this weekend. I know it is difficult to manage a program like this and we really appreciate all the efforts you and the your staff pour into it. This program provides a great place for the girls to develop their skills, get exercise, make new friends, and learn the lessons of life while having a fun time."
-Parent of Middle School Regional Player

"Fantastic program that teaches lacrosse skills, integrity, and sportsmanship while still having fun and enjoying the sport"
- Jerry Podio, Parent of MS Select Player
"Our daughter has fallen in love with this game in a very short time. The competitive experiences of all the coaching staff playing at the colligate level adds an element of seriousness and expectations for the girls. Each practice brought 3-4 new elements of development while reinforcing the previously taught skills. We see this program really making strides in the very near future.
- Mike Ford, Parent of Middle School Player
"If you want your child to grow as a player and a person, in a program that promotes excellence by doing things with integrity and class...then look no further than the Florida Palms."
-Parent of Lower & Middle School Select Players